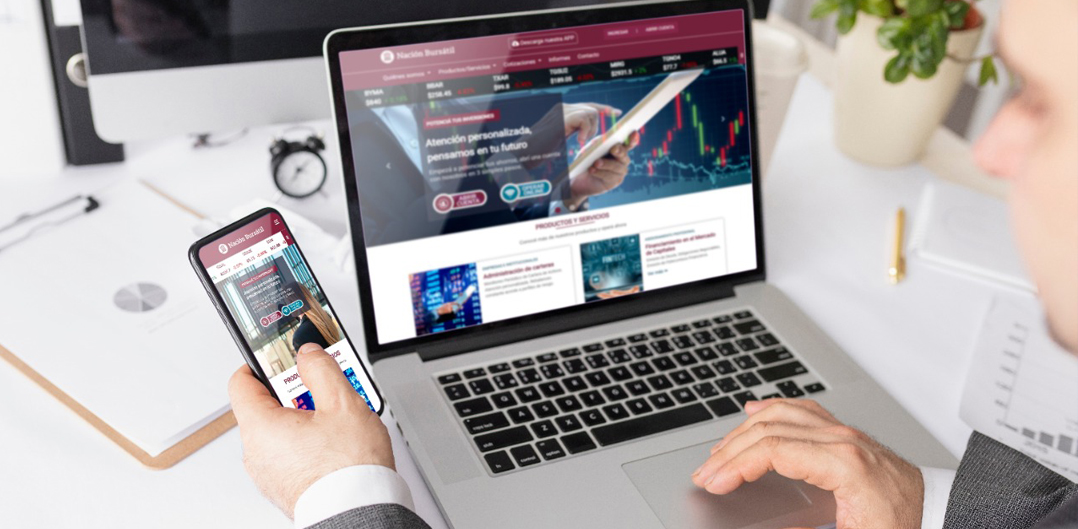 Action Fintech was selected for the development of the new website and the Onboarding of Nación Bursátil, one of the most important ALYCs in the country.
We design a modern, innovative site, easy to navigate, focused on the user experience. Clients can open an account and operate 100% online.
We incorporated a stock market ticket that brings dynamism to the site and the possibility of accessing the main market prices.
Read More